by
Deprecated: Class property PLL_Language::$term_taxonomy_id is deprecated, use PLL_Language::get_tax_prop( 'language', 'term_taxonomy_id' ) instead. Error handler in /home/dh_zsb7wk/madacartour.com/wp-content/plugins/polylang/include/language-deprecated.php on line 253

Deprecated: Class property PLL_Language::$tl_term_id is deprecated, use PLL_Language::get_tax_prop( 'term_language', 'term_id' ) instead. Error handler in /home/dh_zsb7wk/madacartour.com/wp-content/plugins/polylang/include/language-deprecated.php on line 253

Deprecated: Class property PLL_Language::$tl_term_taxonomy_id is deprecated, use PLL_Language::get_tax_prop( 'term_language', 'term_taxonomy_id' ) instead. Error handler in /home/dh_zsb7wk/madacartour.com/wp-content/plugins/polylang/include/language-deprecated.php on line 253
Lucy
| 12 November 2018
Isalo with Lucy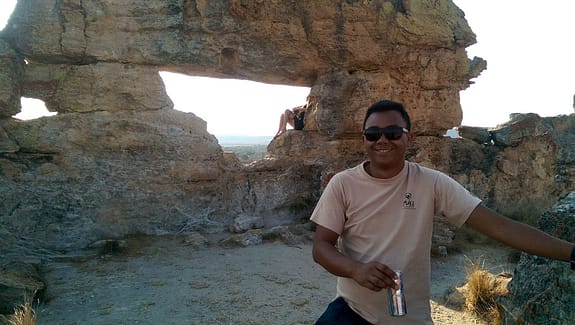 We had an awesome 8 day trip from Tana (Antananarivo) to Isalo National Park and back with Brilland. It came at the end of a year and a half working in Madagascar and was the best way to end our stay.
Brilland went above and beyond for us, arranging all our accommodation and planning extra visits that we had not included in our itinerary. Huge thank you to Brilland for giving us yet more amazing memories.
I thoroughly recommend Brilland and Madacartour!