by Veena Krishnamoorthy
| 14 November 2017
Morondava Tour with Veena Krishnamoorthy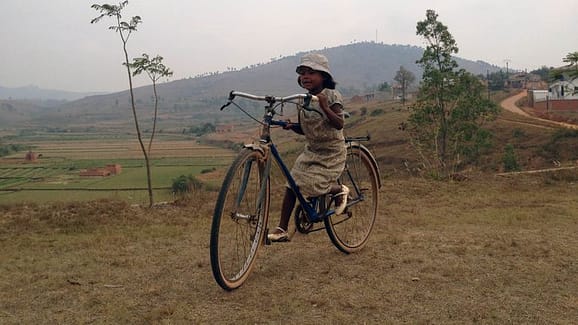 Kyle and I went for 2 weeks to Madagascar and Brilland was our guide and drove us around almost everywhere. The very first day when we landed at Tana airport, he was there to pick us up with a very warm welcome and helped us through some problems we had. We lost our baggages and we were unable to get money out of the ATM. Brilland, not only picked up our baggages from the airport when we were not around but also helped us get money at the bank. We trusted and bonded right away.
He drove us around Tana, took us to Ambohimanga and told us the entire history of the king of Madagascar. We then went on a hike to see the village.
He drove us to Morondava in 11.5hrs just at the right time to get sunset pictures. He then suggested that we should wake up early in the morning to get sunrise pictures and that was the best decision ever! It was Brilland's idea to leave Morondava early after the sunrise pictures and rest at Antsirabe for the night so we can go biking net morning to see the twin lakes. If Brilland had not changed our plans to bike around Antsirabe, we would have spent an extra day in Morondava wondering what to do. Thank you Brilland!
Some main points about Brilland:
He is 100% trustworthy.
He is a SPECTACULAR guide and driver (I don't think I could ever drive on those pothole filled roads the way he did). We trusted our lives and everything with him and we will do it again.
He is a great guy and great to talk to. We bonded very easily.
Once again, THANK YOU Brilland for a great time in Madagascar. We will be back!
Veena Krishnamoorthy